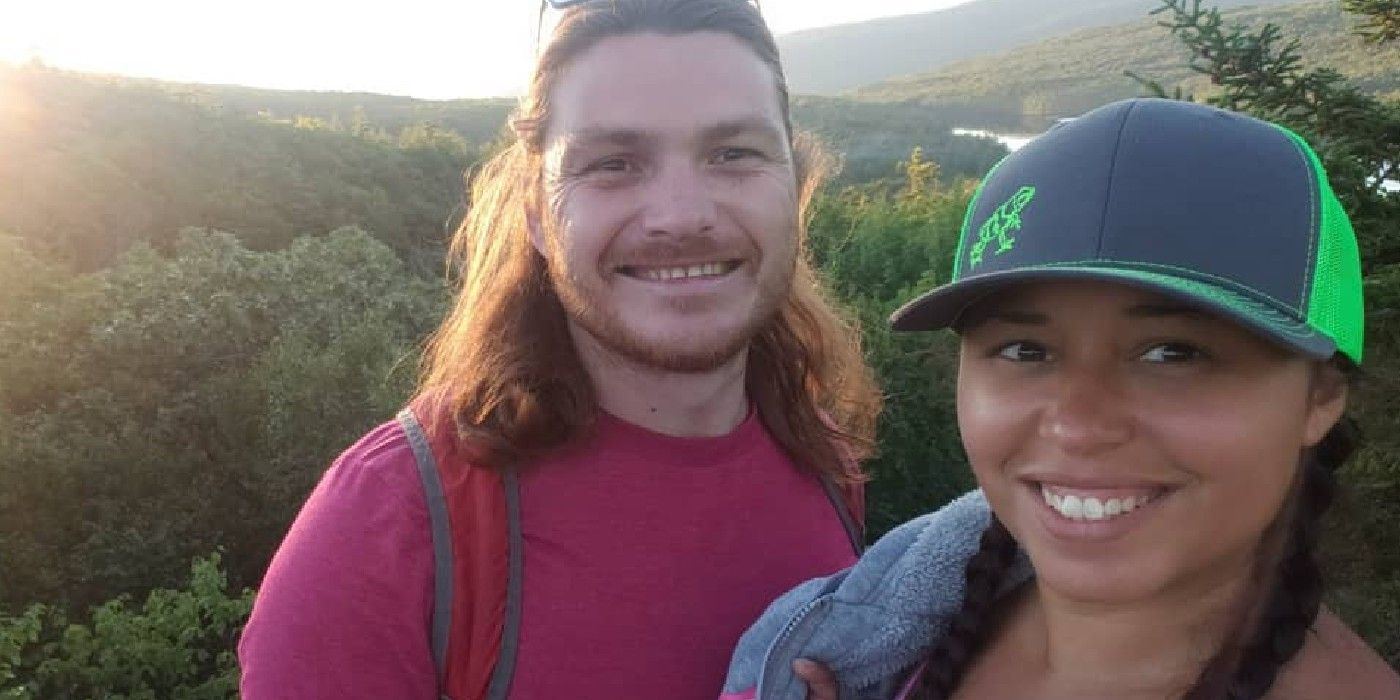 Tania Maduro will be joining 90 Day: The Single Life season 2 as a cast member with 90 Day Fiancé husband Syngin Colchester after their split. South African man Syngin first ignited rumors of a messy married life with his cryptic Instagram posts. Soon enough, Syngin was spotted with a new woman from Arizona whom fans thought was his girlfriend. While the 90 Day Fiancé season 7 couple kept TLC viewers confused about their relationship status, Syngin was announced as a cast member for The Single Life. And as it turns out, the discovery+ show will also have Tania joining the likes of Big Ed Brown, Jesse Meester and Natalie Mordovtseva.
Interestingly, Tania was never meant to meet Syngin in South Africa as she had traveled there for a date with a different man. But Tania ended up rejecting her man and walked into a bar, where Syngin worked as a bartender and thus began their 90 Day Fiancé relationship. The road to the altar wasn't an easy one for Syngin with Tania away in Puerto Rico for a month out of his K-1 visa's 90 days. And later came a time when Tania confessed that her husband wasn't her soulmate as Syngin felt that he did not belong in the United States. Still, no one expected that Tania and Syngin's next spin-off after 90 Day Fiancé: Happily Ever After? season 5 would be 90 Day: The Single Life.
Recently, Tania shared an Instagram post saying, "I am single, [Syngin] is single – we're all single!!" But neither Tania nor Syngin shared the reason behind their breakup. A curious TLC fan reached out to Tania while she was attempting to make zucchini noodles on Instagram and asked her why she and Syngin had split. Blogger @90daythemelanatedway posted a recording of Tania's Instagram Live, where she revealed that she is also a cast member of the 90 Day Fiancé spin-off. "Well, November 12 on Discovery+, you will get the inside scoop on that," said Tania.
"Even though they haven't mentioned me at all being on it, but I'm on it," the Connecticut resident confirmed. According to Tania, fans will get to see the reasons behind her separation from Syngin. "I don't know when it will be on TLC, but it will be on TLC, so make sure you watch out for it," Tania told her followers. Meanwhile, Syngin's official bio for 90 Day: The Single Life on Us Weekly notes that after two years of a rocky marria