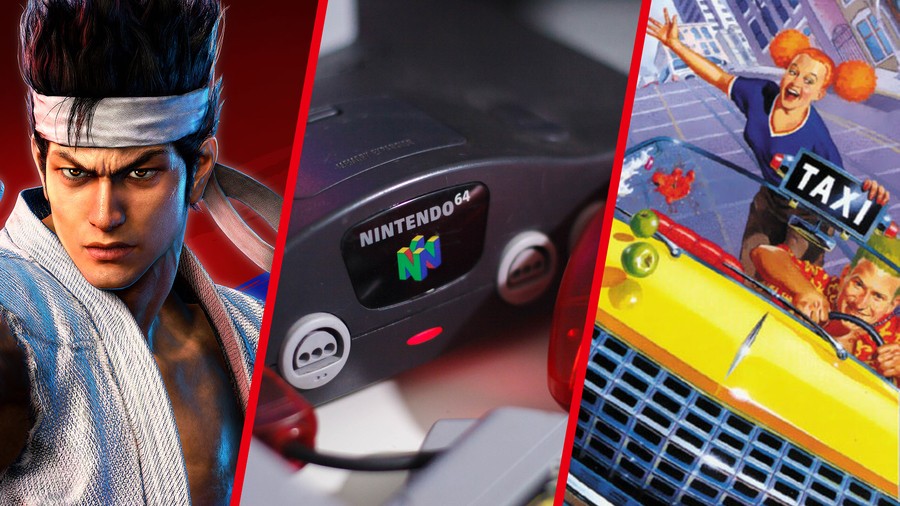 Want to kick off 2022 with an amazing revelation? What about this? Virtua Fighter 3 might have made its way to the Nintendo 64, had former Sega of America boss Bernie Stolar gotten his way.
This particular bombshell comes from former games journalist James Mielke, who is now a producer at Limited Run Games. We need to travel all the way back to the year 2000 for this one; a time when Sega was still actively supporting its Dreamcast console but was at something of a crossroads. The company was in serious financial trouble and, despite the relatively positive commercial performance of its Dreamcast console in the west, was about to make the painful transition into third-party publishing. However, the official announcement of this seismic shift wouldn't come until early in 2001, and in 2000 there was certainly no shortage of people who were utterly convinced that Sega would remain a hardware maker forevermore.
The crazy thing is that to my knowledge Bernie just did the deal with Greg Fischbach, without getting the approval from Sega of Japan
It would appear that Stolar, who was, before joining Sega as executive vice president, Sony Computer Entertainment America, was also instrumental in launching PlayStation's first American version. Mielke said that he had made a deal with Acclaim CEO Greg Fischbach in order to offer select Sega titles on rival systems.
" I was the previews editor for Gamespot in San Francisco and had a reliable source within Acclaim," Mielke says. "One day, in the thick of the early Dreamcast era, my source told me a behind-the-scenes story about a crazy day at work, where st had basically hit the fan, because Bernie Stolar had made a deal with Greg Fiscbach to port Virtua Fighter 3 and Crazy Taxi to Nintendo 64, which technically speaking just sounded bonkers as that platform would have been unable to produce anything resembling Model 3 levels of quality. "
Amazingly, it seems that Stolar went rogue for this particular agreement. "The most bizarre thing about this agreement is that Bernie did it with Greg Fischbach without Sega of Japan's approval. They had a contract in place and everything. Sega Japan was notified and said, "There's no way that we're doing it." I'm not sure if the rebuke was from upper management or the dev teams. But the short version is that Stolar was told he had to end the contract as there was no way it could be done. Sega of America colleague, who was two floors below us in San Francisco, also confirmed this story. "
Mielke's recollections give valuable context to a rather odd situation that took place around the same time. Remember when Acclaim's name appeared on the boxes for 18 Wheeler: American Pro Trucker and Ferrari F355 on the Dreamcast – two of Sega's big AAA titles for 2000 and 2001? We now know the reason for this strangeness. "Whether it was due to contractual reasons or just a face-saving exercise, Bernie ended up letting Acclaim publish 18 Wheeler and Ferrari F355 on Dreamcast as compensation for not getting those two pieces of fantasy vapourware," says Mielke.
You might wonder why this wasn't reported at the time. Mielke tried to report it, but it wasn't as simple as that. "Amazingly my source was going let me run the story, or at least wouldn't stop me from doing so – but I didn't want to name my source. First, because I protect my sources and secondly because Acclaim wouldn't have taken long to mention them if they were involved in this. Despite her journalistic credentials, which she often reminded me of, the Gamespot managing editor demanded that I name my source. If she didn't, she would kill this story. Her argument was that without the source, this was basically an unsubstantiated rumour, which didn't make any sense as they do this in sports and political reportin