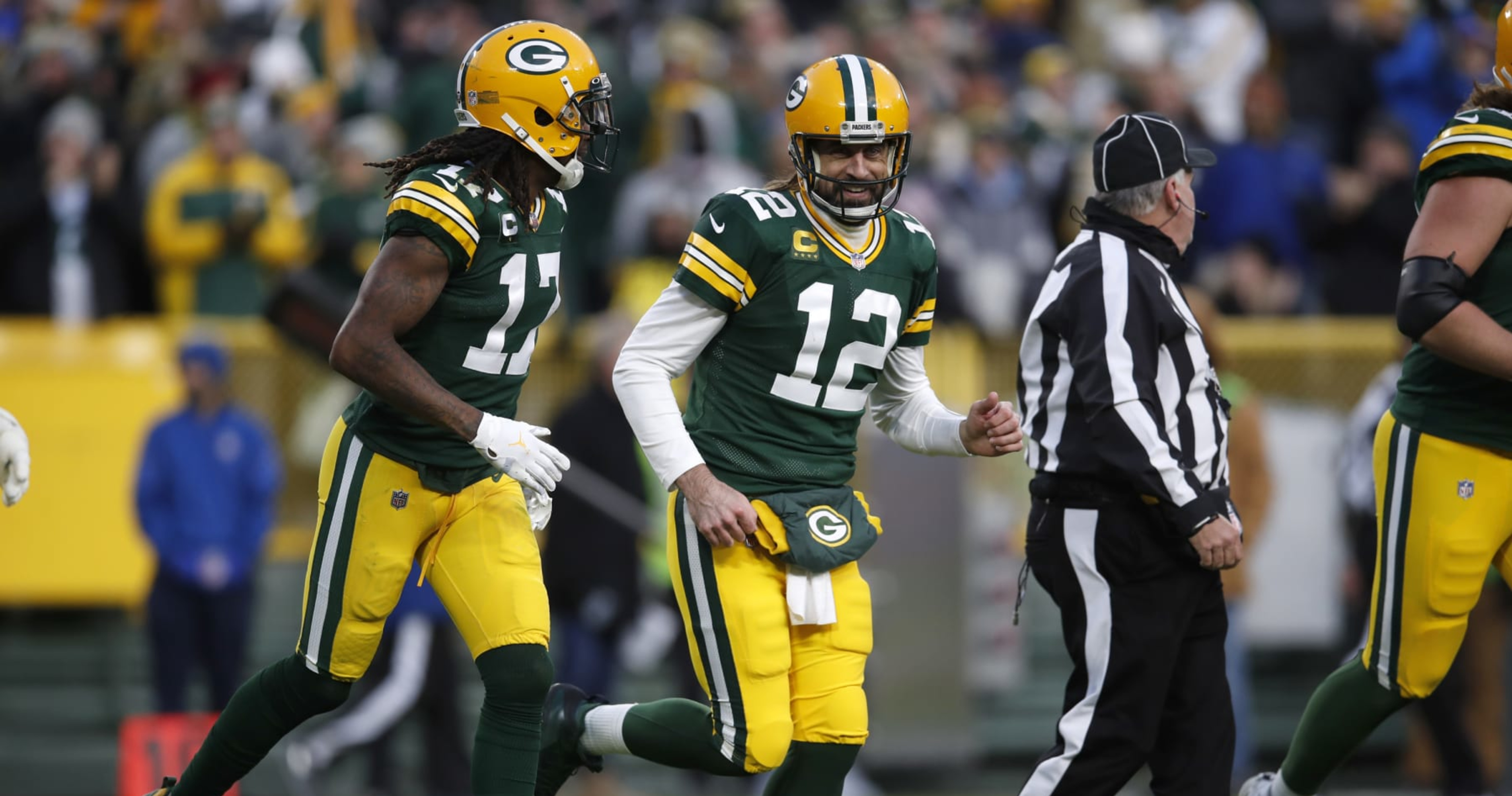 The relationship between a quarterback and wide receiver can be one of the most important partnerships in football. Aaron Rodgers and Davante Adams have proved that over the course of their time together with the Green Bay Packers. After Rodgers left the team to join the New York Jets, he opened up about how the Packers handled negotiations with Adams when he was a free agent this past offseason.
Rodgers wasn't happy with the way the Packers handled the situation, especially when they offered Adams less money than they did for Christian Kirk. He believes the team didn't have enough foresight to realize how valuable Adams would be to the team and what they would miss out on if he left. Clearly, the team underestimated the impact of Adams' presence both on and off the field.
Fortunately for the Seattle Seahawks, they realized the importance of having a star wideout like Adams and signed him to a four-year deal worth $17 million per year. He's already proving his worth to the team, as he has racked up 18 receptions for 203 yards and 2 touchdowns in three games.
Adams' chemistry with Rodgers is undeniable. In their time together, the duo connected for 68 touchdowns—the most between a quarterback and receiver in the entire Packers franchise history. That's quite remarkable considering all the great passing options the team has had over the years.
It's safe to say that the Packers are probably regretting how they handled the negotiation process with Adams. The team could clearly benefit from having him back, and it's obvious he would be even more effective in a system with a top-tier quarterback like Rodgers.
Overall, it's a fascinating dynamic between the two players. Rodgers still hasn't gotten over the way the Packers handled Adams' negotiations and rightfully so. It's a reminder of just how important it is for teams to properly value players and recognize their value. They may not realize it at the time, but they could be missing out on a lot if they don't.