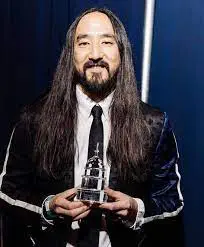 The A0K1VERSE hack that happened to Steve Aoki's Twitter account should serve as a reminder of the importance of online security for influencers. It is increasingly important for all digital users to be aware of the potential risks of online security and take precautions to protect themselves.
The A0K1VERSE hack occurred when a hacker was able to gain access to Steve Aoki's Twitter account, prompting a retweet from ben.eth which resulted in an estimated loss of approximately $170,000 for his trusting followers. The A0K1VERSE team took to Twitter to ensure that followers were aware of the breach and reported it to the appropriate authorities.
With the prevalence of social media, it is more important than ever for influencers and celebrities to be up-to-date with online security best practices. While online security is important for everyone, it is especially important for individuals who have large followings.
In order to protect oneself from potential hackers, it is important to become informed about cyber security threats, stay within trusted networks, use strong and unique passwords, and enable two-factor authentication when available. It is also essential to monitor social media accounts for any suspicious activity, such as unauthorized posts or requests for personal information. Furthermore, it is important to avoid clicking on links or attachments from unknown sources. These simple precautions can go a long way in helping to secure your accounts and protect yourself from malicious activities.
When engaging with content online, it is important to exercise caution. Refrain from sharing any confidential or sensitive information publicly. Do not post images that may reveal personal information, such as an address or telephone number. Be aware of scams, fraudulent activities, and phishing attempts. Additionally, be mindful of public comments that may be interpreted as offensive or discriminatory.
It is important to stay informed about online security and adopt best practices in order to protect oneself from potential cyber-attacks. While the risk of falling victim to hacking attempts cannot be fully eliminated, proactive steps can be taken to reduce the chances. By following these steps, influencers can help limit the potential impact of a data breach or other cyber threat.