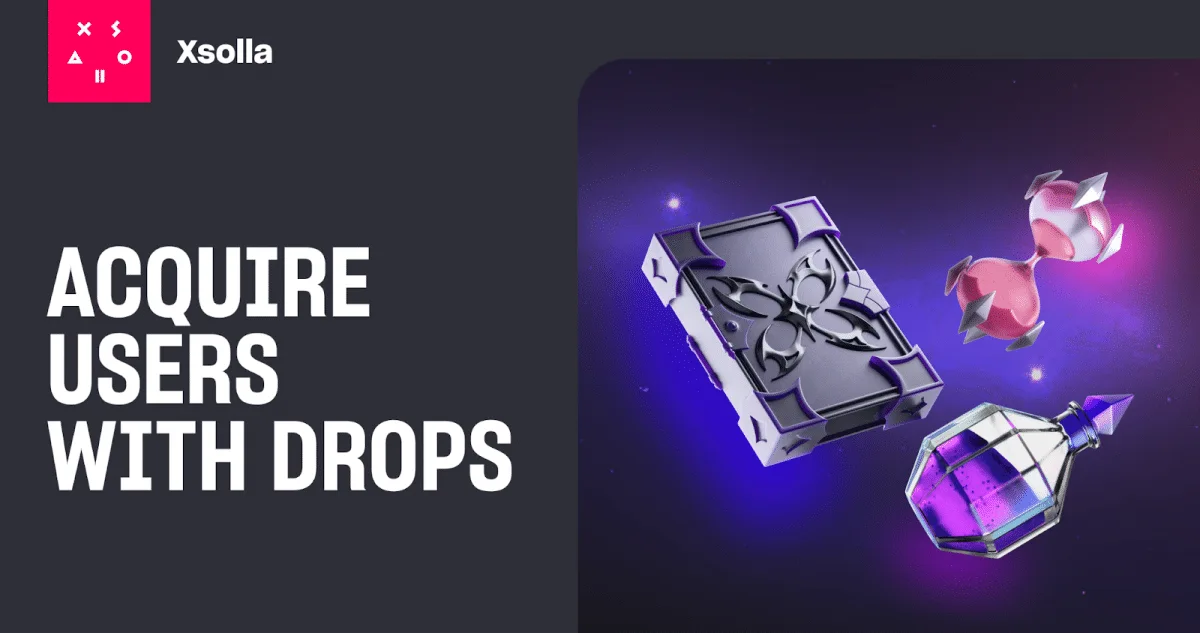 What is Xsolla Drops? Xsolla Drops is a new marketing tool that offers web3 game developers the opportunity to leverage blockchain-based digital assets and reward users in truly unique ways. With Drops, developers can create customisable campaigns with criteria and rewards that are tailored to their specific needs. Developers can use Drops to create campaigns for user acquisition, engagement, retention, and referral.
How Does Xsolla Drops Work? Xsolla Drops makes it easy for web3 game developers to create customised campaigns and offer rewards based on user interaction. For example, developers can set up campaigns to reward users for reaching certain in-game milestones or completing specific objectives. Participants in these customisable campaigns can be rewarded with in-game items, virtual currency, or other types of digital assets.
Benefits of Xsolla Drops Xsolla Drops provides web3 game developers with a powerful marketing tool that is both secure and flexible. Developers have total control over how campaigns are set up and what rewards are offered. This means that developers can create customised campaigns with criteria and rewards that are tailored specifically to their own needs. Additionally, Xsolla Drops utilises blockchain technology to ensure that the rewards are distributed securely and transparently.
Finally, Xsolla Drops helps developers drive user acquisition, engagement, retention, and referral. By providing users with unique rewards, game developers can capture and keep players' attention while also offering incentives for repeat play and loyalty.
Conclusion Xsolla Drops offers web3 game developers an unprecedented level of marketing capability. With its customisable campaigns and blockchain-backed rewards, developers can take advantage of secure, transparent rewards to incentivise users and drive better outcomes for their games. Xsolla has once again demonstrated why they are one of the leading solutions for game commerce and marketing, and we look forward to seeing what else they will bring to the table in the future.