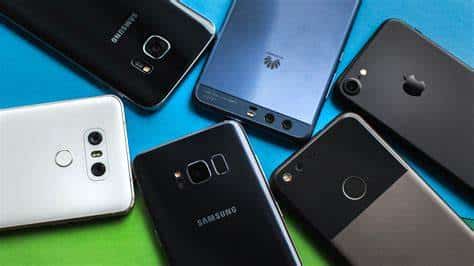 Karachi: Stolen and Snatched Mobile Phone Smuggling is a Growing Concern
In the wake of a rising number of mobile phones being stolen or snatched in Karachi, Sindh's Inspector General of Police (IGP) Ghulam Nabi Memon has conceded that these stolen or snatched mobile phones are being refreshed and smuggled out of the city. He also suggested that there are multiple groups involved in smuggling mobile phones from Pakistan to neighboring countries.
According to estimates, millions of stolen and snatched mobile phones from Karachi are smuggled out of the country every year. This year, the number of citizens in Karachi whose phones were stolen or snatched are reported to be 11,500, while the number last year was reportedly 28,000.
This alarming statistic clearly indicates that there is a growing trend of illegal mobile phone smuggling from Karachi to foreign countries. The IGP highlighted the fact that it is difficult to combat such activities efficiently as it involves many groups and is sustained by a well-structured supply chain. He noted that many local and international syndicates are involved in this lucrative illegal business, which allows them to make huge profits from illegal mobile phone smuggling.
The police have identified various elements of this complex system. They explained that some mobile phones are re-packed and sold locally in Karachi, while the rest are smuggled out of the country via land or air routes. As a precautionary measure, police have increased vigilance at airport, seaport, and interstate borders.
According to the police, the issue of stolen or snatched mobile phones can only be addressed if citizens and law enforcement authorities join forces and take proactive measures to combat such crimes. The IGP requested citizens to register their stolen or snatched mobile phones with the police, which will help the authorities to track and trace these phones. Citizens should also be aware of the risks associated with buying second-hand mobile phones because many of these phones are counterfeit and stolen or snatched.
Law enforcement authorities are also rolling out campaigns to raise awareness among citizens regarding the risks associated with using stolen or snatched phones and to get citizens to report any such occurrences.
Overall, it is important that both citizens and law enforcement authorities work together to tackle the issue of stolen or snatched mobile phones. To do this, citizens should remain vigilant and report any suspicious activities, while the police should take suitable measures and ensure strict implementation of laws to prevent such illicit activities.