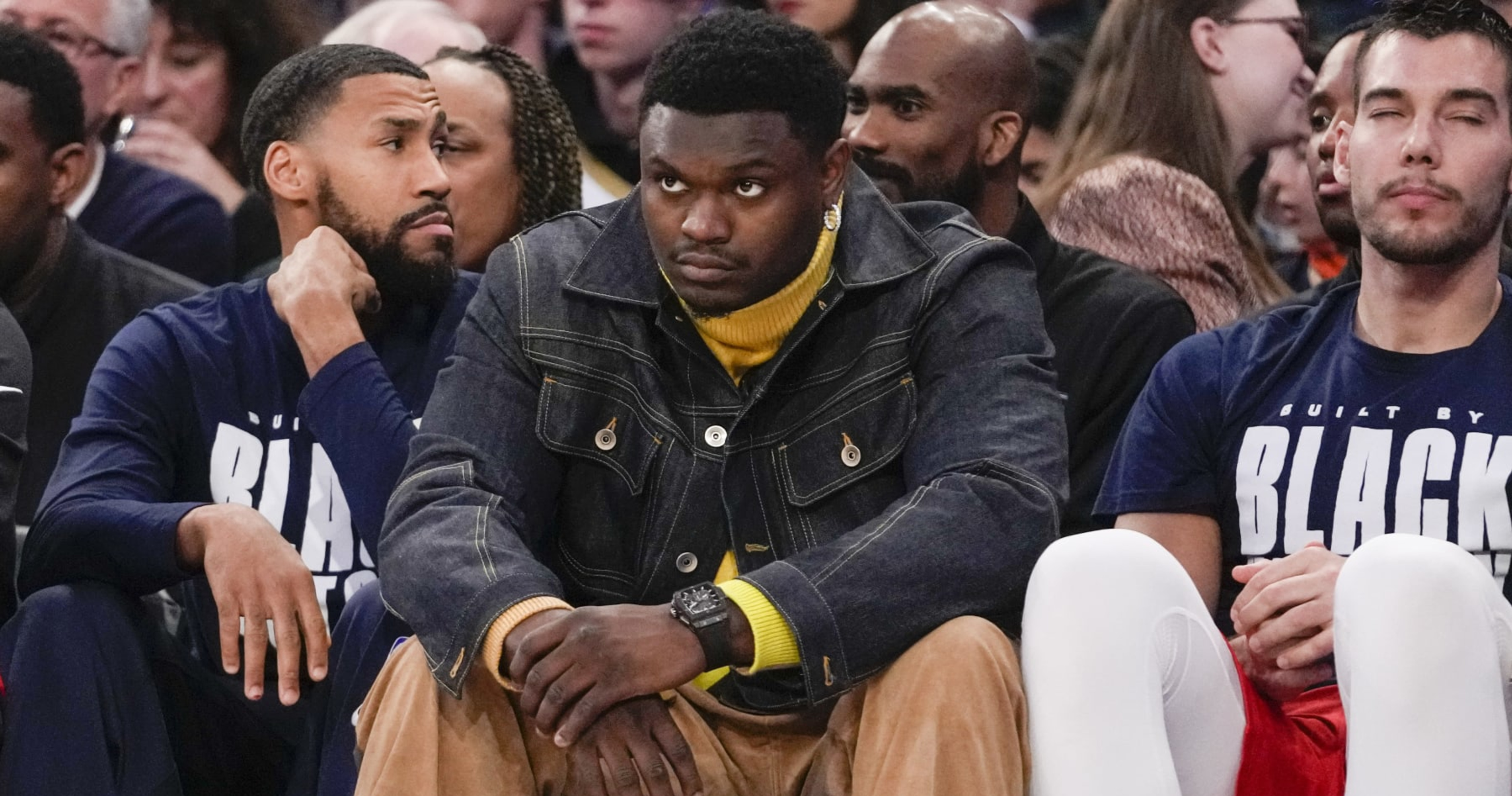 In the wake of an injury-riddled season, the New Orleans Pelicans are taking steps to ensure a healthier and more successful roster in the future. On Tuesday, Times-Picayune reporter Christian Clark reported that the team plans to restructure its "player care and performance team" this offseason. With the likes of Zion Williamson suffering long-term and repeated injuries, executive vice president David Griffin acknowledged that multiple changes must be made to get the team where it needs to be.
Among those changes is the restructuring of the player care and performance department. This department is responsible for the physical health and well-being of the players, providing access to medical and physical support services that keeps them in top condition throughout the season. Aaron Nelson has been the vice president of the department for the past 4 years and under his watch, the Pelicans have experienced varying levels of success when it comes to injuries. According to Man-Games Lost, New Orleans finished 7th, 27th, 20th, and again 7th in games lost due to injury in the 2017-2018, 2018-2019, 2019-2020, and 2020-2021 seasons respectively.
The injury to Zion Williamson during the 2020-21 season was particularly concerning, especially considering he had to miss the entire 2021-22 season due to foot surgery. The Pelicans also faced issues with other players suffering from consistent hamstring injuries, which limited them to a total of 29 games. As a result, Griffin knows that his team needs to make some changes to ensure everyone is healthy enough to play.
The restructuring of the player care and performance team is likely to involve new personnel, improved facilities, and updated technology. It may also involve the hiring of a special person to lead the department, such as a Performance Director or High Performance Coach, who can analyze injuries and develop strategies to prevent them. In addition, the attitude towards recovery and maintenance in the locker room should change, as some players have shied away from any form of extra activity or training.
The New Orleans Pelicans are looking for ways to make sure that the same injury problems don't happen again. Restructuring the player care and performance team is just one of many steps they are taking to ensure that all players remain healthy and in line to put their best foot forward on the court each night. If they can manage to do this, not only will the Pelicans have a better chance of winning games, but they will also avoid unfortunate injuries like the ones suffered by Zion Williamson.