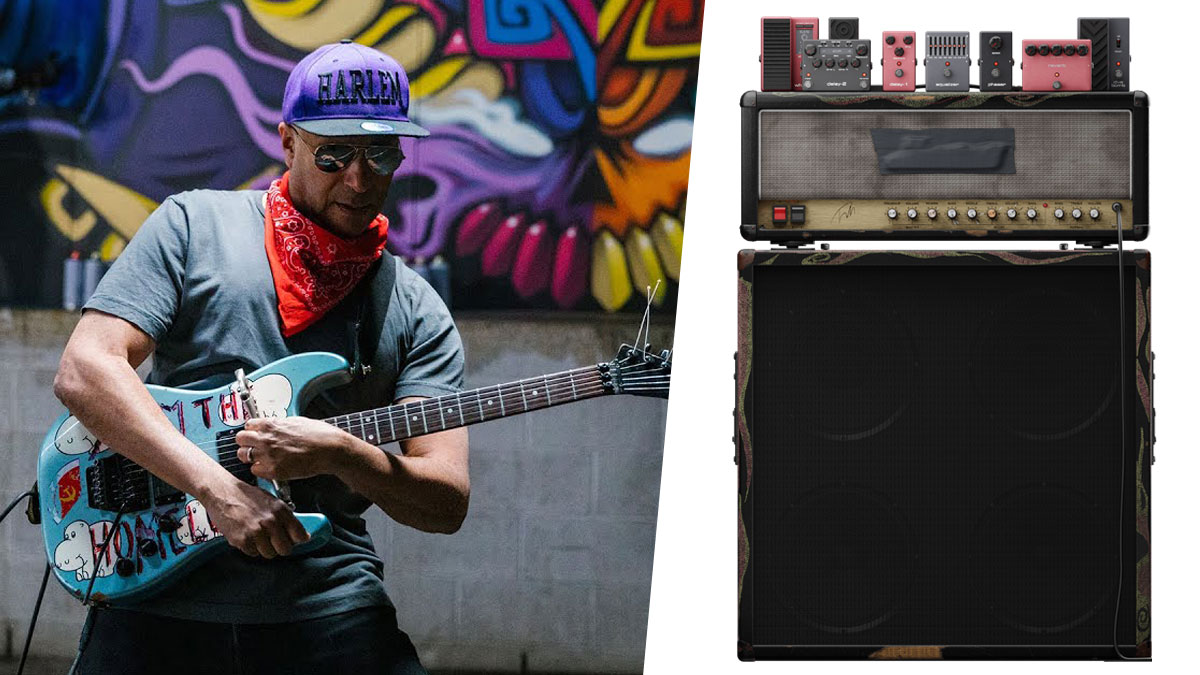 Tom Morello has always been a name associated with amazing guitar sounds - be it from his time in Rage Against the Machine, Audioslave and more recently Prophets of Rage - so it's perhaps no surprise to hear that he has now released his own signature plugin with Neural DSP.
The new Archetype: Tom Morello plugin builds on Neural DSP's world-class modelling technology to bring the legendary guitarist's full sound right to your desktop. Not only that but it also contains a selection of signature pedal emulations and the option to select amp heads from the Neon Collection.
At the heart of the Archetype: Tom Morello is the Fender Soul Power Stratocaster, the Dunlop Tom Morello Cry Baby and MXR Power 50 Overdrive. The combination of these three signature pieces of gear gives you an incredibly versatile set of tones which can be used for everything from blues and rock, to metal and hardcore.
But perhaps the most unique feature of the plugin is Tom Morello's signature Turbo Whammy pedal emulation. This is the same Whammy pedal used by Tom Morello throughout his career, and the plugin allows you to quickly and easily access the same unique sound.
So whether you're looking for a wide range of tones for your own music or a faithful recreation of Tom Morello's signature sound, the Archetype: Tom Morello plugin from Neural DSP is a great choice. It's easy to use, packed with features, and at €119 (approx $128), it provides unbeatable value for money.