For most married men and women, serious discussions concerning the near future, living arrangements, travel targets and finances are normally needed long before a couple walks down the aisle. But the Season 12 throw of Married at First Sight aren't like most married men and women. Since all those newlyweds only first meet in the altar, those kinds of significant conversations don't come until much later in the relationship.
And they nearly always resort in frustration and anxiety.
Such are the case for Briana and Vincent, who are finally prepared to have the big money talk on the upcoming installment of the Lifetime fact series. Well, actually it's Briana who decides to begin the discussion following a meeting MAFS relationship expert and counselor Dr. Pepper Schwartz.
In a Newsweek exclusive sneak peek of episode 13 (above), Briana, fresh out of her sit-down with Dr. Pepper, greets Vincent using a swath of topics that she has been nervous to speak to him about–the biggest and most significant one being the thing of their finances.
"After talking to Dr. Pepper, I feel hesitant to talk to him about certain things. I've just never gone too in depth about each and every one of these topics, and sometimes I feel as if I can't sway his opinions. So I really don't know what to expect," Briana says during a confessional.
At home with Vincent, Briana clarifies how her visit with Dr. Pepper went along with the questions that the MAFS specialist suggested the few talk. "The first one I have on here, which we were talking a little bit about, is finances and how you view the value of a dollar?" Briana started.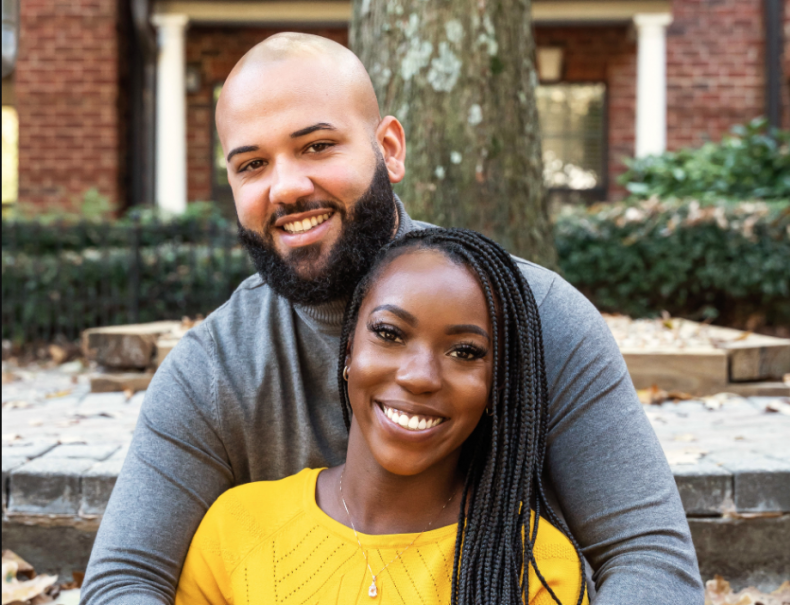 "I think how we view money and view spending money is just a little bit different. I kind of look at my money and finances [like] I work really hard to make money, and so I want to enjoy the money that I've made. You know?" She lasted.
A clearly uncomfortable Vincent responds by opening up on his perspectives, which can be entirely opposite of Briana's.
"I understand that. I don't think I'm so interested in doing that anymore. I've had the fancy cars before, and I've done nice things," Vincent admits. "I am looking at life differently now that I'm married, and I'm thinking about the future and I want to be more strategic with the way that I disperse money."
Although Briana admits that Vincent is more interested in spending more resourcefully to the sake of their future, she's hoping that does not mean she will have to make those"bigger changes" in regards to her spending too.
"I don't want to cut corners on being courted, because being courted and dating is in that entertainment budget. So I don't want to just cut the entertainment budget where we're being frugal to try save money," Briana explains.
It's a stressed topic for the few, but Vincent manages to lighten the mood by assuring Briana being more conscious of spending money doesn't mean that they're"not going to do things." But he does think that they can"do a better job" about not spending unnecessarily.
Married at First Sight airs on Lifetime on Wednesday nights at 8 pm ET.